Mobile Asphalt Drum Mix Plant in Tajikistan - CAP40M
Installation Time:Sept,2018
Location:Tajikistan
Equipment:CAP40M Mobile Asphalt Drum Mix Plant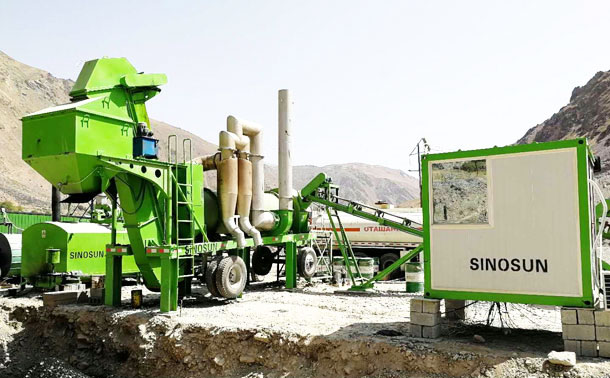 Client Requirement:
According to customer's worksite condition and requirement,we recommend CAP40M Mobile Asphalt Drum Mix Plant equipped with 4tph bitumen melting machine for our customer.
Our CAP series type asphalt drum mix plant had been accepted by in our Asia,Africa,South America customer as simple structure,easy for installation and operation.


Solution Offered:
We offered the CAP40M mobile continuous asphalt mixing plant to our customer.The CAP40M asphalt mixing plant includes mobile cold aggregate feeding system,mobile drum dryer and burning system,bitumen tank,control system and 4tph bitumen melting machine.Modular design could optimize the connection structure,make the plant quickly transfer,installation and commissioning.
CAP40M continuous asphalt mixing plant belongs to mobile type asphalt drum mix plant,low cost and more convenient to move that could meet customer's needs.