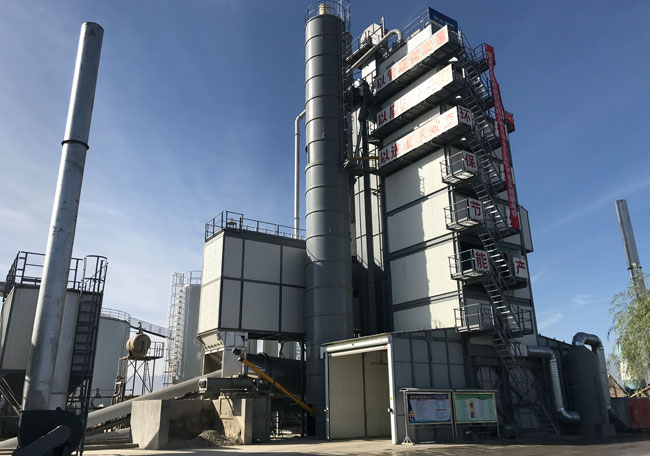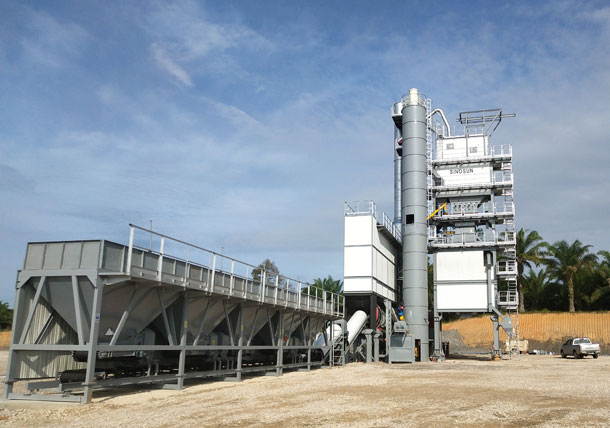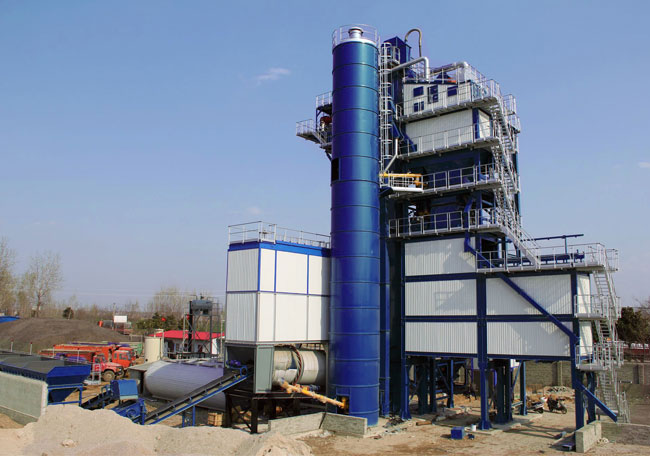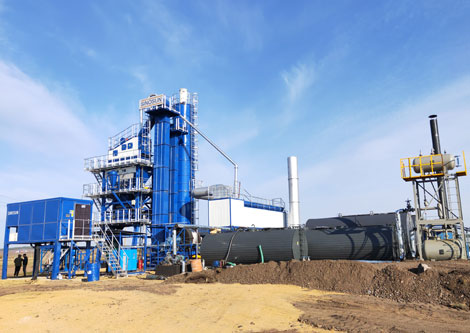 Stationary Asphalt Mixing Plant
> Application: Mainly applied to the construction of expressway, grade roads, municipal roads, airports, ports etc and ideal for production of asphalt mixture, modified asphalt mixture, color asphalt mixture
> Capacity Range: 40-320TPH
> Certification: ISO, CE, EAC Certification
> Motor Power: 146.92-810KW
Request a Quote
SINOSUN SAP series asphalt plant is stationary type hot mix asphalt batching plant.
1. SAP series asphalt mixing plant adopts modular structure, 3d drawing software of three-dimensional design, the layout can be combined to form a variety of configuration according to the construction requirements.
2. Smaller occupied working area, compact structure, it solves the difficulties due to lack of space.
3. Simple foundation, easy to be installed and maintenance, convenient to transport and transfer.
4. Rational layout, novel and decent appearance.
5. SAP series asphalt plant owns more accurate weighing system.
6. Energy saving, environment protection, safe and easy for operate.
7. Main reducers/bearing/air system/weighing/PLC can adopt international famous brand according to the client's demand.



>Cold Aggregate Feeding System


1. Each hopper is equipped with belt conveyor controlled by frequency convertors. More Energy-saving.
2. Bin-wall vibrators are mounted on the wall of sand hoppers to ensure the materials feeding.
3. A screen on hopper is to prevent oversize materials getting into the dryer drum. The feeder bin system is mounted with pulling switch for personnel safety.
4. Equipped with no aggregate alarm device.




>Drying Drum
1.SINOSUN drum body is designed for high efficiency and energy saving.
2.The drying drum can be equipped with fully-automatic burner (diesel, heavy oil and gas as fuel options).
3.The steel plates of dryer blades are made of HARDOX from Sweden, which is high wear resistant and heat resistant.
4.Driving system of drum dryer can adopt international brand like Nord or Siemens brand motor and Rossi gearbox according to your requests.
>Burner(Coal Burner or Oil Burner)
Coal Burner:
1. New structure optimizes the traditional machine mechanism and exclusively rotary combustion chamber solves slagging or burning incompletely problems.
2. High-flame temperature burn fully &save energy.
3. Exclusive high performance fire-brick prolong service life.
4. Continuous production process.
5. Production cost is only 1/3 of oil burner
Oil Burner:
1. About the oil burner, we have domestic brand and international brand from Italy for your selection, such as Ebico.
2. Easy operation, energy saving.








>Mixing Tower Assembly


1. Hot Aggregate and Filler elevator.
The edge of the bucket are strengthen by the intensified panel, wearable iron rod are fixed at the inlet.
2. Mixing System
The asphalt mixer adopts special twin shaft design. The mixing arms are symmetrically crossed to ensure high-speed, effection and mix quality. The liner boards, paddles and arms are made of high chromium and high molybdenum materials. Easy to be adjusted and changed. German brand Nord motor and gearbox are optional.
3. Vibration Screen
Double vibrating motors and compulsory vibrating screen, the passing rate reaches up to 95%. 48-hour non-stop inspection with CSI digital vibrating tester is conducted before ex-works. vibrating screen structure adopts reasonable design, started by maintenance-free vibrating motor, easy for replacement of screen mesh and daily maintenance.
4. Weighing System
The weighing system includes the aggregate weighing, filler weighing, bitumen weighing. There are international famous brand like Mettler Toledo for your choose.




>Dust Collecting System


1. Adopting two stages of dust collecting system (gravity filter + bag house filter)
2. High and low temperature protection device ensures the system security.
3. The filter bags are made of DUPONT NOMEX material with high temperature resistant. The emission can be less than 20 mg/Nm³.
4. Temperature sensors are installed to protect the filter bags from over-heated and moisture condensation.



>Pneumatic System


>Bitumen Storage and Supplying system

The system includes air compressor, cylinder and valves.
Famous brand: Festo, Ingersoll-Rand air compressor for your choose.
For this system you have TWO choices:
Electrical heating Bitumen Tank. Hot oil heating bitumen tank(Option) Volume and quantity of bitumen tank can be chosed flexibly according to customer's need.



>Control Room and Control System


1. Sound insulation, heat insulation
2. Air container, printer.
3. Full-automatic control system are reliabile and convenient to operate.
4. Visual graphics control interface, multi-language choice, more intuitive.
5. Control system adopts SIEMENS PLC and touch screen. Frequency converter, weighing sensors and low voltage electrical device can also adopt SIEMENS, Toledo, Schneider or Omron etc.



Copyright © Zhengzhou SINOSUN Machinery CO.,LTD