Asphalt Mixing Plant in Egypt - SAP160
Installation Time: From March to April,2019
Location: Marsa Alem,Egypt
Equipment: SAP160TPH Asphalt Mixing Plant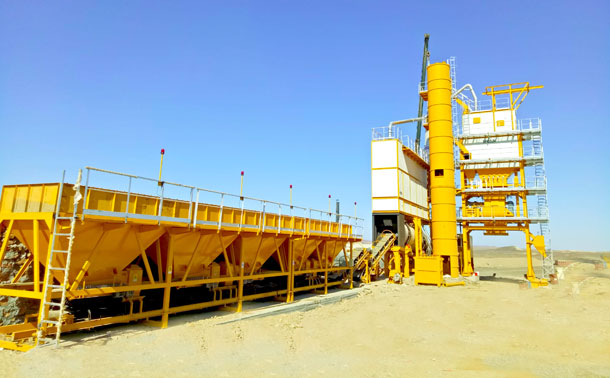 Client Requirement:
The customer need one set of 160TPH asphalt plant that who also had used two Ammann asphalt mixing plant.And the customer choose SINOSUN SAP160 asphalt mixing plant at last after spent about two weeks for visiting and investigate the China asphalt mixing plant manufacturers.
After months installation and commissioning, the asphalt plant can produce the good-quality black mixture and running smoothly for client's project.
This SAP160 asphalt mixing plant mainly includes the main parts as below:
1.Cold Aggregates Feeding System: Five storage bins ,capacity with 9 m3/each
2.Drying Drum: Drying drum dimensions:Φ2250X9000mm,max capacity 180t/h
3.Oil Burner:EBICO diesel burner
4.Bag House Dust Collection System :USA NOMEX BRAND FILTER BAGS
Type: XMC650 Air volume: 77000m3/h
Air pressure: 4500Pa Treated area: 650m2
Filter Bags: 477 Pieces Air velocity: 1.5m/min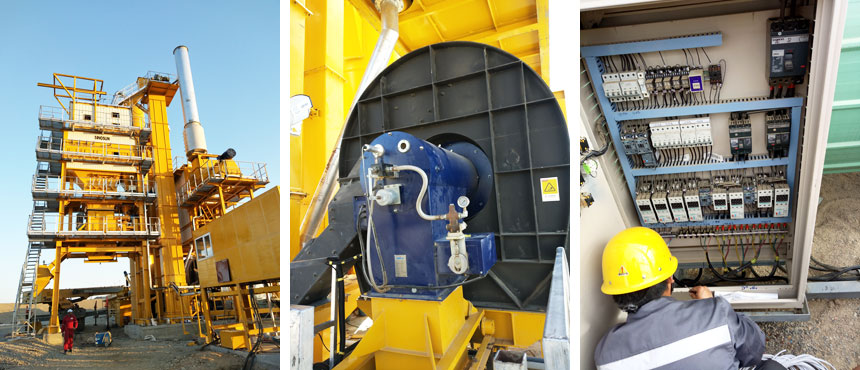 5.MIXING TOWER
6.Pneumatic System: TAIWAN AIRTAC Brand SI Air Cylinder
7.Control System: SIEMENS BRAND
8.New Filler and Recycled Dust Supply System
9.Hot Oil Heating System
10.Bitumen Level Indicators and Temperature Sensors
SINOSUN SAP series asphalt plants are ideal asphalt mixing plant for maintenance work and road projects.And the SAP160 asphalt plant had approved by our customer and we also expect to expand the business in the Middle East.