Time: November 10-13, 2016
Location: SMX Convention Center, Manila, Philippines
Booth Number: D20A
Philconstruct 2016(MINING ASIA2016)-11th International Exhibition of Equipment,Machinery,Tools,Technology and Support Services For The Mining Industry & PHIL CONSTRUCT 2016,Philippine International Construction Equipment, Building Materials Exhibition&Technology Forum.
Philconstruct is one of the most well organized business trade fairs of Philippines that brings international construction equipment, building materials, interior and exterior designing products, home safety and security devices, plumbing gear, alternate energy sources and such other things under one roof.
Held at the MC Convention Center, this event gives an insight into the future trends of the construction industry.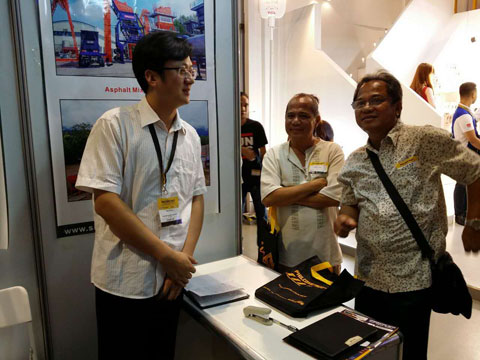 For more info,please contact us:ZHENGZHOU SINOSUN MACHINERY CO.,LTD

Tel :+86-371-89915650 Fax:+86-371-89915651
E-mail:info@sinosun-group.com website :www.sinosun-group.com