PHILCONSTRUCT MANILA 2023
Dates: Thursday, November 9, 2023 - Sunday, November 12, 2023
Venue: SMX Convention Center, Manila, Philippines
Booth No.: O18

The Philippine International Construction Equipment and Building Materials Exhibition, PHILCONSTRUCT MANILA, is the premier event for the construction industry in the Philippines. Held annually in November, this event brings together exhibitors from around the world to showcase their products and services to a large and diverse audience.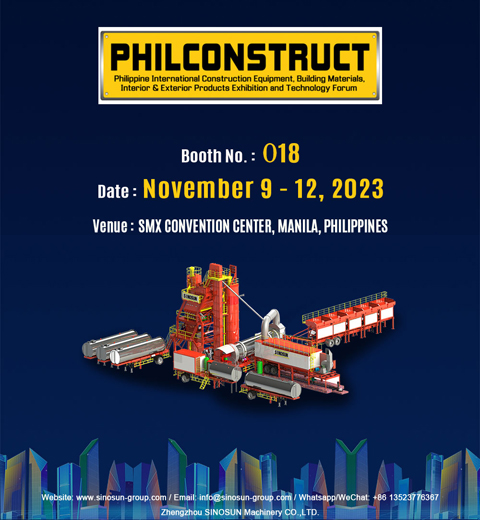 PHILCONSTRUCT Manila is Southeast Asia's largest and most successful construction expo, providing a unique opportunity for companies to network with leading industry professionals and stakeholders. Exhibits include building materials, construction equipment, interior and exterior design products, and more.
We are happy to announce that we will attend Philconstruct Manila 2023 which will be held in the Philippines from 9 to 12, November 2023.
Register now for your 4-day FREE visitor pass at http://www.event.philconstructevents.com/
Pre:The 134th Canton Fair Next:last page