SAP80 asphalt mixing plant shipped to Kyrgyzstan
December,13th,our SAP80 asphalt mixing plant has been shipped from Qingdao,China to Kyrgyzstan.
We are a professional Asphalt Mixing Plant manufacturer in China,and our products cover stationary type of asphalt plant, mobile type of asphalt plant and drum mix type for client's selection.
This SAP series asphalt mixing plant had widely used in highway construction,airport,port construction and other field.It also belongs to our core product of SAP series stationary asphalt plant.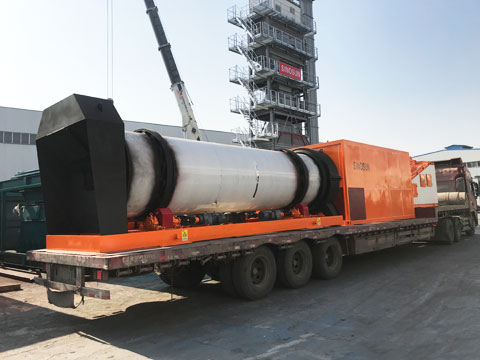 Recent years,we are trying to make production test and pursue technical improvement in Asphalt mixing plant to satisfy the needs of construction projects in saving energy and protecting environment.
Hope our SAP80 asphalt mixing plant can support customers construction projects run successfully.
Get more information about asphalt mixing plant, please contact us:
Mobile/whatsapp:86-18838114792 E-mail: info@sinosun-group.com

Pre:SAP160 Asphalt Plant Shipped and Delivered to Malaysia Next:Chinese New Year Holiday Notice
Copyright © Zhengzhou SINOSUN Machinery CO.,LTD