SAP120 asphalt mixing plant sent to Russia
December,8th,our SAP120 asphalt mixing plant was sent to Russia from Qingdao port.
Our SAP series asphalt mixing plant is also popular in the overseas market,not just because SAP series stationary asphalt batching plant has higher cost performance than mobile series asphalt mixing plant.Its smart and convenient,standard structure and intelligent control can meet most of customer's need.
SINOSUN SAP120 asphalt mixing plant means the capacity can reach 120ton per hour,it's hot sale model for our customers.Standard configuration of our SAP120 asphalt mixing plant includes cold aggregate feeding system,drying system,mixing system,dust collecting system and control system.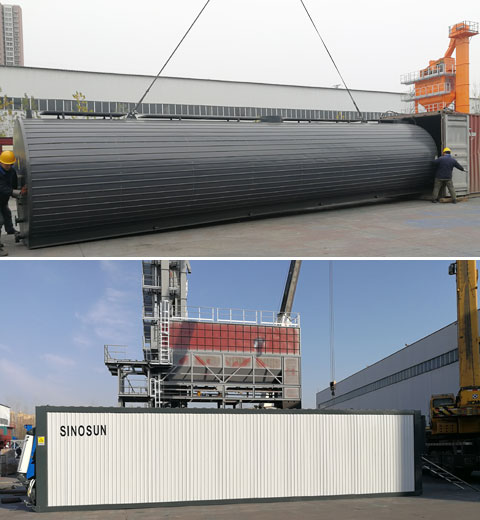 Get more information about asphalt mixing plant, please feel free to contact us at any time.
Tel: +86 - 371 - 89915650 Fax: +86 - 371 - 89915651
Web: www.sinosun-group.com E-mail: info@sinosun-group.com


Pre:MAP1000 mobile asphalt plant delivery to Philippine Next:SAP160 Asphalt Plant Shipped and Delivered to Malaysia
Copyright © Zhengzhou SINOSUN Machinery CO.,LTD