Morocco customer visited SINOSUN mobile asphalt plant

Equipment: MAP1500
Country: Morocco
Visiting Time: 2018-10-15

On October 15th, 2018, Morocco customer visited our factory again for inspect MAP1500 mobile asphalt mixing plant. Welcome!
Our business manager,manager of production dept, engineers showed customer our work shops and equipment.
Morocco customer came to check the production progress of the 120TPH mobile asphalt batching plant he placed order before shipping and discuss more knowledge of asphalt mixing plant. Customer is quite satisfied with our equipment.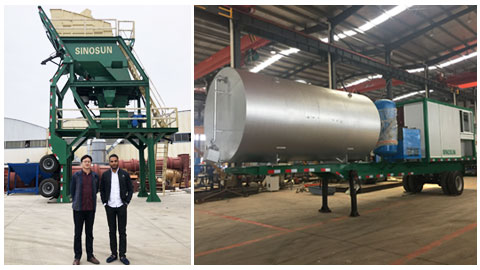 Get more information of SINOSUN and asphalt mixing plant, pls feel free to contact us.
Tel.: +86-371-89915650 Fax: +86-371-89915651
Email: info@sinosun-group.com Web: www.sinosun-group.com

Pre:5 units of 40Tons bitumen storage tanks delivery to Israel Next:CAP40M asphalt mixing plant send to Tajikistan
Copyright © Zhengzhou SINOSUN Machinery CO.,LTD