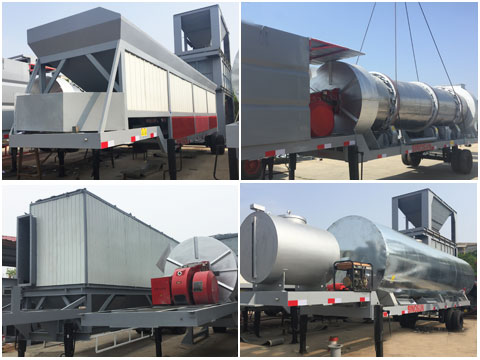 CAP80 asphalt mixing plant belongs to drum mix asphalt plant. Capacity is 80Tons/hour. It adopt continuous type production, production efficiency is stable. Mobile type, convenient moving, simple component, easy operation ,low cost, high cost performance.
It adopts 5 units Mobile Chassis:
1.Mobile Cold Aggregate Feeding Bins
2.Mobile Drying and Mixing System
3.Mobile Control Room & Hot Mixed Material Storage Silo
4.Mobile Bitumen Storage Tank
5.Mobile Baghouse dust collector
If you need above equipment, pls feel free to contact us.
Tel.: +86-371-89915650 Fax: +86-371-89915651
Email: info@sinosun-group.com Web: www.sinosun-group.com