In July , 2023, old customers from Somalia reordered SINOSUN asphalt mixing plant again, with an output of 60 tons/hour. Thanks to the customers for their trust and support to SINOSUN and our asphalt plant equipment.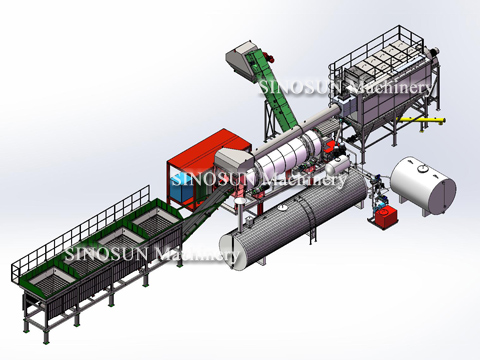 Somalia is a country located in the Horn of Africa, a major transportation hub, bordering Ethiopia to the west, Djibouti to the northwest, and Kenya to the southwest. It faces the Indian Ocean to the east and has a long coastline. In recent years, the Somalia government has continued to face major challenges in terms of security, economic development, and providing basic services to citizens, but the country has made some progress towards stabilization. The demand for local infrastructure is strong, so customers return to order SINOSUN asphalt plant again to expand their ability to undertake road construction business and contribute to building a better Somalia.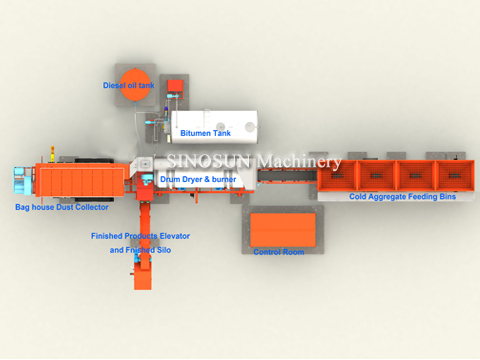 The customer put forward the demand for customized asphalt plant this time. Based on the fact that our engineers have been to Somalia for many times to install and debug the asphalt plant, we have a certain understanding of the local engineering construction market demand and put forward reasonable suggestions to the customer to fully meet the needs of the project that customers pursue high-quality and low-cost asphalt plants. In response to customers' concerns about environmental protection in local residential areas, we have provided customers with high-performance bag dust collecting systems. According to the frequency of customer site movement and the scope of engineering projects, we have modified and designed the asphalt plant equipment that the mobile one-trailer asphalt mixing plant had changed to stationary asphalt plant to meet customers' needs for compact product design, small footprint and cost-saving purchases.
Thanks again for the old customers from Somalia for their recognition and support of SINOSUN asphalt plant, and welcome all new and old customers to inquire about our high-quality asphalt plant products.