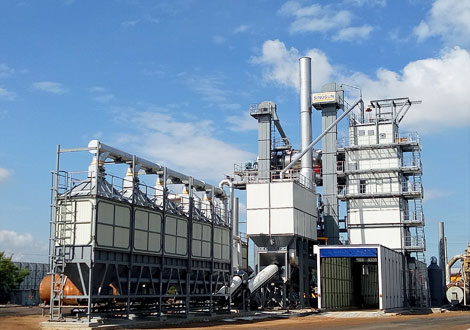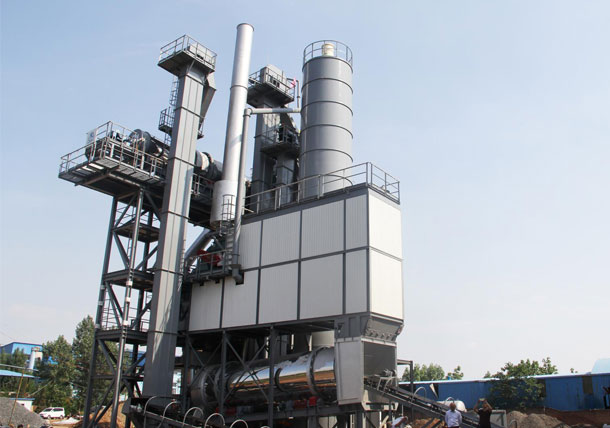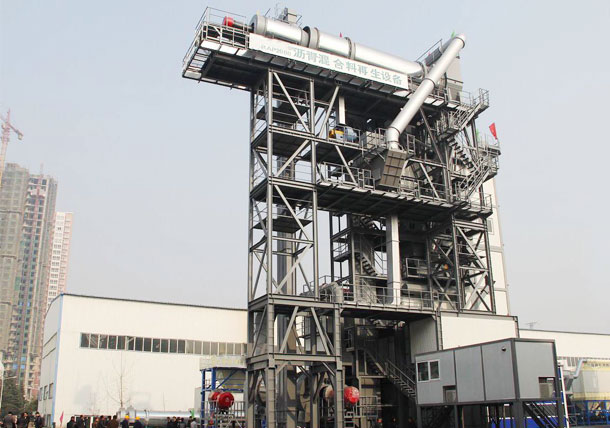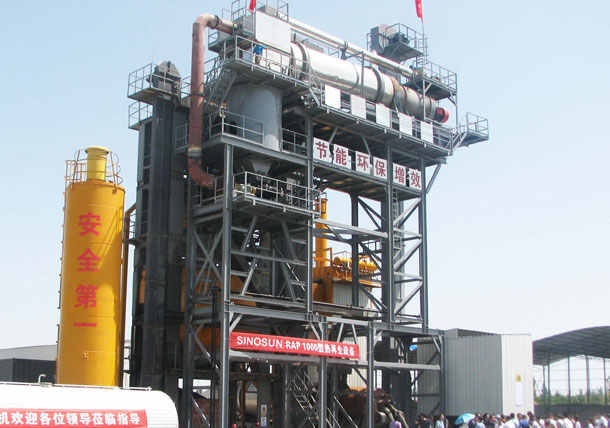 Recycle Asphalt Mixing Plant
> Application: Ideal for big and middle road maintenance units.
> Capacity Range: 20-80TPH
> Certification: ISO, CE, GOST Certification
> Motor Power: 22-105KW
Request a Quote
Hot Recycling technology is that old asphalt concrete pavement is milled into asphalt mixture mixing field ( factory ) and crushed, sieved ( when necessary). And according to the old asphalt content of asphalt, aging, aggregate grading, a certain amount of new material, new asphalt, regeneration agent ( when necessary) are mixed for hot mixing to process to road surfacing construction when it is reached the regulations of the indicators.



Advantages



• The drying drum adopt rake+chain anti-adhesion structure prevent the problem of adhesive aggregates
• The high temperature exhaust gas returned to dry drum through the flue to reuse, which can save energy while reducing the burden of dust collecting system.
• The structure of RAP is very simple, so can be rapidly add on the basic of the present equipment easily, and easy to maintenance.
• RAP adding ratio is 30%-50%.
• Multi-fuel burner, like Diesel, heavy oil, gas, coal.
• Unique accurate designed cold aggregates feeder

Basal configuration



>Recl supply system


Components: one or two cold aggregate bin, one aggregate feeding belt conveyor, one gathering belt conveyor.
Features:
(1)the outlet of the bin can be adjustable.
(2)Emergency Stop Switch is equipted on the gathering belt conveyor
(3)There is a filter screen on the aggregate bin:200mm*200mm



>Drying drum


Components:Drum body, elevating blades, rollers, supporting rollers, blocking wheel, driving device, a suit of hot resistance temperature measuring device, front and back smoke box , framework.
Features:
(1)There is a temperature measuring device at the discharging outlet of the drying drum.
(2)the blades for lifting material are reasonable designed, layouted, and also easily to be replaced.
(3)The chassis of the drum dryer is solid and reliable.
(4)The small finished recycling material temporary hopper, adopting a drawer door structure, drived by the electro-hydraulic pusher, reliable performance. Manual and automatic control can be achieved.



>Burning system


Components: One set of oil burner, one set of oil supplying system
Features:
(1)automatic control of the secondary fire
(2) the burner connected to the smokebox.



>Dust Collecting system


Components: a set of drawing fan system; and pipes


>Secondary combustion


Components: An axial flow fan,a throttle valve
Features:
Take the asphalt smoke from gravity dust collector to the smokebox for secondary combustion.



>Recycling mixture temporary storage hopper


Components: One hopper, one mixture discharging door, a suit of pressure balance;
Characteristics:
(1) the aggregate weighing accuracy is ensured by controlling discharging door with one cylinder;
(2) mixture weight in hopper is displayed by weighing tension sensor;
(3) out of the hopper is covered with electric heater and heat retaining device;



> Recycling material weighing hopper


Components:A suit of recycling mixture weighing device;
Characteristics:
(1) The whole weighing system is made into a module to ensure weighing accuracy effectively;
(2) Discharging door of aggregate weighing hopper features with discharging door controlled by cylinder;
(3) hopper vibrator will be equipped onto hot recycling mixture weighing hopper to eliminate agglomeration in hopper;
(4) Below the discharging door of recycling mixture weighing hopper is equipped with slant chute; the recycling mixture will be conveyed into mixer by slant chute.



> Electrical control system


Components: A set of heavy-current control system, a set of light current control system,a set of (Manual/Auto)burning control, a set of temperature measuring device, a set of frequency conversion feeding control system; power distribution room
Features:
(1)drying drum, inclined belt, frequency feeding adopt electrical interlock; burner has electrical interlock with the fan and drum;
(2)it can control the ratio between air and fuel, it can change (manual / automatic) the air flow and fuel according to the material temperature requirements at any time.
(3)It can regulate the wind, control the amount of exhaust gas temperature, to improve the thermal efficiency of the drum.
Copyright © Zhengzhou SINOSUN Machinery CO.,LTD